Global Conversations: An International Journal in Contemporary Philosophy and Culture
ISSN 2434-5687
Publisher The Society for Philosophy as Global Conversation
global.conversations.ph@gmail.com.
8-49-7, Miwa, Nagano-shi, Nagano-ken, Japan
Editor   Francesc Passani
Executive Editor   Tomokazu Baba
Consulting Editors   Fiona Tomkinson
                                             Rossen Roussev
Art Director    Joanna Tiele
Editorial correspondence global.conversations.ph@gmail.com
Thematic Call for Papers: Calamity and Immunity
The journal invites original papers on the themes of calamity and/or immunity from the perspectives of the humanities, social and natural sciences.  Inter-disciplinary articles are also welcome. Approaches may include, but are not confined to
·      Philosophy of immunology
·      Philosophical conceptions of calamity and disaster
·      Immunity and/or calamity as metaphor
·      Historical perspectives on calamity and/or immunity
·      Literary representations of calamity and/or immunity
·      Phenomenological approaches to calamity and/or immunity
·      Covid-19 and/or other pandemics as global calamity
·      Ethical and scientific perspectives on concepts of herd immunity
·      Economic and/or ecological perspectives on calamity and/or immunity
·      Cultural studies perspectives on calamity and/or immunity
·      Immunity and autonomy
In addition to the thematic call, the journal accepts articles of interest on topics related but not limited to
·       Phenomenology, existential philosophy, post-structuralism
·       Metaphilosophy, pragmatism, and communicative action
·       Language, thinking, and technology
·       Critical theory, literature, and art
·       Ethics, religion, and spirituality
·       Power, politics, and economics
·       Race, gender, sexuality, identity
·       Refugees, strangers, and outcasts
·       Community building, inclusion, and integration
·       Human person, health, and self-creation
·       Globalization, multiculturalism, and the meaning of nationality
·       Trans- and cross-cultural horizons
·       Environment, common concerns, and common solutions
·       Radicalization, Populism, and Extremism
·       Poverty, Gentrification, and Biopolitics
The language of the journal is English, but we will also consider translations of articles from other languages, including those which have been previously published in a language other than English. The editorial board may also be able to facilitate the process of translation.  Contributions originally published in non-European languages will be especially welcome.    
Deadline: October 15. 2021
Information on the adopted by the journal paper submission style can be found at http://philogc.org/for-authors/
Past issues
Vol.3 (2020) Varia Issue
Issue Editor 
Rossen Roussev
Cover Image
©︎Joanna Tiele
Vol.2 (2019)
Thematic Issue:  
Home and Journey Around the Globe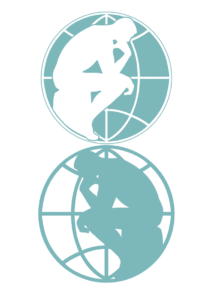 Issue Editor
Rossen Roussev
Cover Design
©︎Anastasya Tonkova
Vol. 1 (2018)     Inaugural Thematic Issue:  Converging Differences: Global Thinking and Local Existence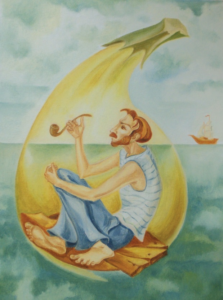 Issue Editor
Rossen Roussev
Cover image
©Monica Voykova, Sailor